Some time ago, the German tuner specialized in Ferraris revealed its optimized 488, and now for those who prefer the topless V8 Prancing Horse but also want more power and more carbon fiber Novitec Rosso has released its tuning package for the Ferrari 488 Spider. 
Starting with the engine, well, the Ferrari 488 Spider by Novitec Rosso has additional 86 hp coming out the 3.9-liter twin-turbocharged V8 engine achieved just thanks an upgraded engine management software plus a high-quality exhaust system available in the ultra lightweight material Inconel or stainless steel.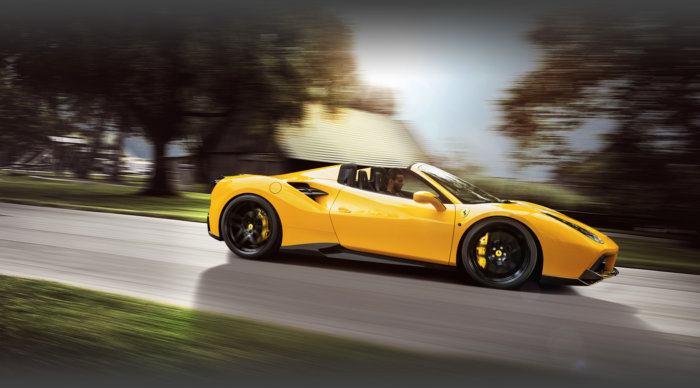 Those new ponies help the Novitec Rosso Ferrari 488 Spider hit a top speed of 212 mph (342 km/h) and accelerate from zero to 62 mph (100 km/h) in 2.8 seconds.
Visually speaking, Novitec Rosso offers an aerodynamic kit which consists of a new front lip, front flaps, front cover, side panels, a new rear diffuser, rear spoiler lip as well as a new rear wing. Furthermore, other parts such as the cover tail lights and mirrors' house are also offered in the lightweight material.
Additionally, you can fit your Ferrari 488 Spider on a new set of wheels and equip the prancing horse with a new suspension system.