If you are thinking about adding more power to the Dodge Viper ACR which came out last year with 645hp under that big hood and boasting the "title" of fastest Viper ever, now can be a good time for this.
The German tuner, GeigerCars,  put the hands on the Viper's 8.4-liter V10 engine and managed to add more 120 hp. Yeah, it means a total of 765 hp thanks to a bunch of inner modifications. In other words, uprated intake valves, hydraulic lifters, a higher lift camshaft, beefed-up pushrods, headers, and a free-flowing stainless steel exhaust with new catalytic converters.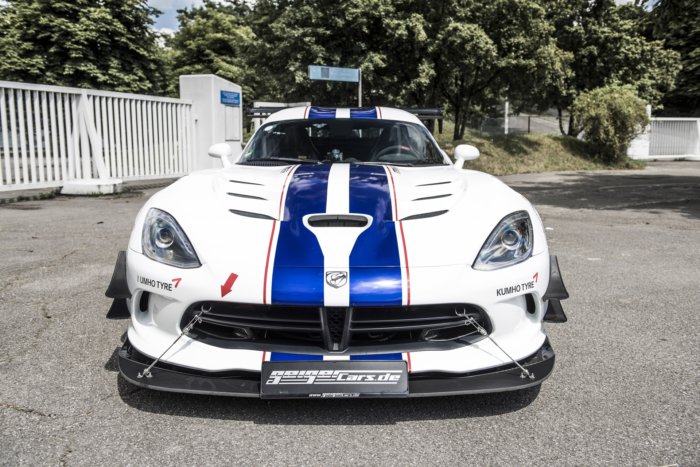 In addition to the heart improvement, GeigerCars have also mounted the Dodge Viper ACR on a new set of 11-spoke wheels as well as fitted the car with what they call "Extreme Aero Package" which consists of a revised diffuser, front air splitter and twin dive flaps for the front apron.
If you want to equip your Dodge Viper ACR with the package prepared to spend about $46,000 or buy an already-equipped Viper ACR for $248,000.