Koenigsegg will display an awesome copy of its brand new Agera RS hypercar at the Salon Privé Concours d'Elégance at Blenheim Palace, from September 1-3. And, yeah, the copy I'm referring here is this golden beast, the Koenigsegg Agera RS 'Naraya'.
The car features a lot of requests of its owner which has decided to call his Agera RS of Naraya, a name closely associated with his family.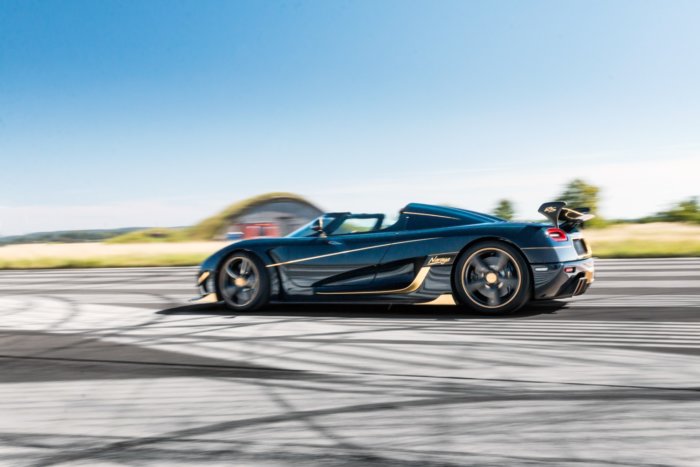 What calls our eyes at this particular Agera RS is obviously all the bright gold out and in. Such as the unique Agera S 'Hundra', this Agera RS is finished in gold leaf applied by hand at the Koenigsegg's factory by the renowned Italian craftsman Ettore 'Blaster' Callegaro. All the process took nothing less than two weeks working 12 hours per day and six days per week.
Besides the gold, the Koenigsegg 'Naraya' features blue-tinted exposed carbon fiber "everywhere" and, of course, all those new aerodynamic parts that the Agera RS boasts, such as the new rear wing.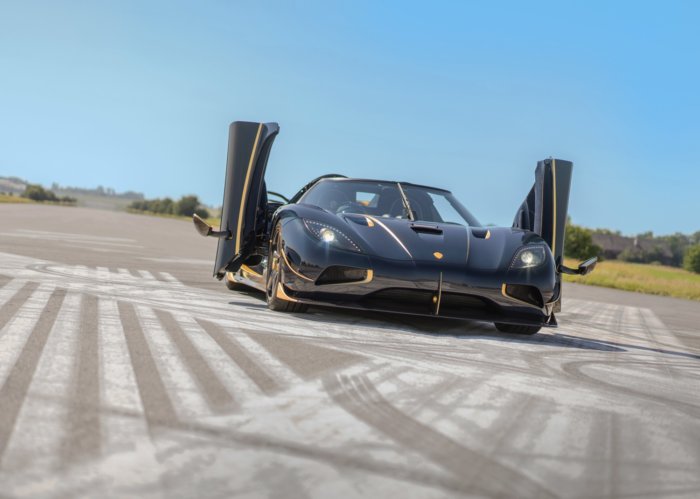 Inside, the car carries as well as the outside, blue-tinted clear carbon fiber, and leaf gold highlights. In it, you can also find blue Alcantara and an 18 karat yellow gold Naraya nameplate with 155 cultured diamonds.
Right below the flying ghost, the Koenigsegg Agera RS 'Naraya' sports a 5.0-liter twin-turbocharged V8 engine able to pump out 1160 horsepower and 1280 NM of torque.