In December last year, Novitec Torado released its aerodynamic body kit for the Lamborghini Huracan — well, another one, the first came in July (see: Novitec Torado Lamborghini Huracan) — named as N-Lardo (check it out: Behold the Brand New Novitec Torado Huracan N-Largo).  Just now, a couple of mouths after the last body kit released for the coupé, Novitec releases officially one for the Spyder.
The body kit for the Spyder is the same of the first Novitec Torado Huracan mentioned above.
The Lamborghini Huracan Spyder by Novitec is equipped with a new front splitter, a new bonnet with ducts, side panels, mirror covers, a new diffuser, rear spoiler as well as other parts available in carbon fiber.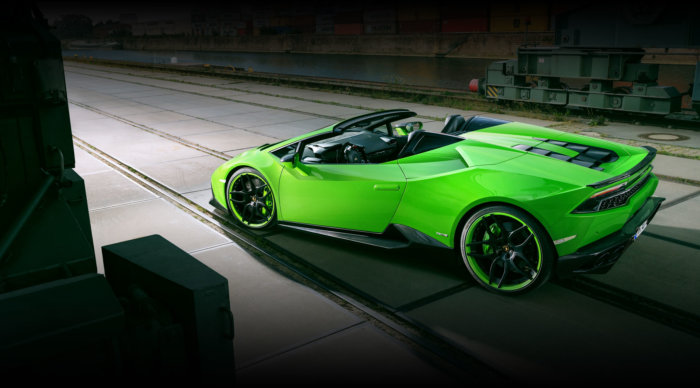 Under the hood, such as the N-lardo, the Lamborghini Huracan Spyder by Novitec sports a 5.2-liter supercharged V10 engine pumping out 860 hp (633 kW) and 960 Nm (708 lb-ft) of torque.
The Novitec Torado has also been fitted the Huracan Spyder with a new exhaust system, which can be available in stainless steel or Inconel.
A custom set of wheels measuring 20-inch front and 21-inch rear can also be yours as well as a new suspension system which brings the Sant'Agata Bolognese's beast 35mm closer to the ground.