The first spy shots have emerged online showing the successor of the McLaren 650S, which carries the codename P14, completely naked. Yeah, there's no any camouflage trying to distract our eyes.
The new supercar coming from Woking is expected to hit the public at the next Geneva Motor Show and will present the new design language of the McLaren's supercars. Or, at least, they'll present a less P1-like machine.
Talking about the design (it can change quite a bit), from we can see here in this prototype, the new McLaren's supercars won't feature those McLaren's logo shaped headlights, instead, we see a pair of much more usual headlights integrated with LED technology allowing a superior light density. The design of the "eyes" also contributes to the aerodynamic of the car thanks to channels helping to direct the air flow.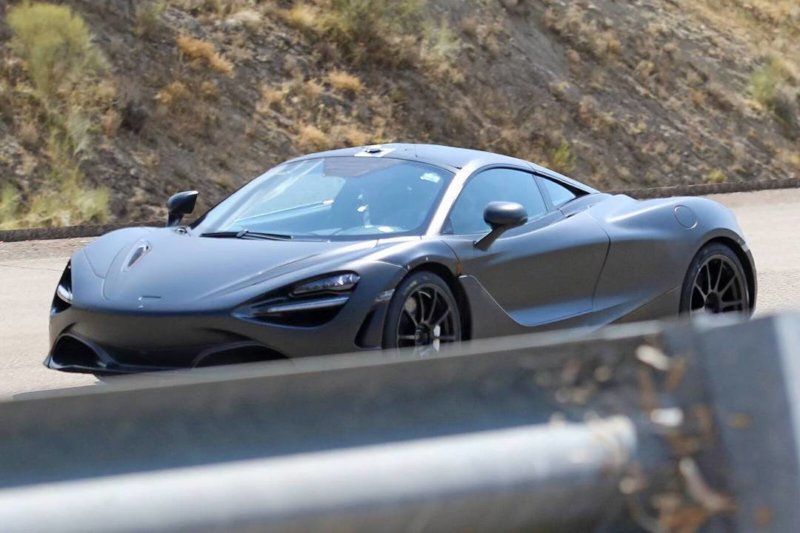 The front fascia has a softer design and those large air intakes gave way to milder ones positioned at the bottom of the front bumper.
The rear end looks less like the 12C and, equal to the front end, it is smoother compared to the 12C (Oh, I mean 650S) with the pair of round-shaped exhaust pipe tips positioned centrally at the top of the rear.
Under the hood, the McLaren 650S successor probably will come with the good old 3.8-liter twin turbo V8 engine but, of course, with more thoroughbred ponies to pull it. It's possible that the 'P14' comes with (at least) 700 horsepower.
McLaren has confirmed that the 'P14' will also feature a hybrid powertrain, so we can expect a (special) edition of the car with some electric support (some rumors say that might have a V6 involved).