Pagani is well known for the very exclusive and amazing pieces of art produced at its factory in San Cesario Sul Panaro. Although, there's just a selected group of people in the world able to afford a beast by Pagani (yeah, those very very rich), most of them yet prefer to make their beasts even more unique… those One-offs.
Apart from those Zonda 760's, the Huayra collects a couple of one-off editions and here's the newest one called Futura.
The Pagani Huayra Futura has some characteristics that you won't see in another Huayra and it's not just a unique color scheme. Actually, the Huayra Futura parades with exposed blue-tinted carbon fiber and some black accents.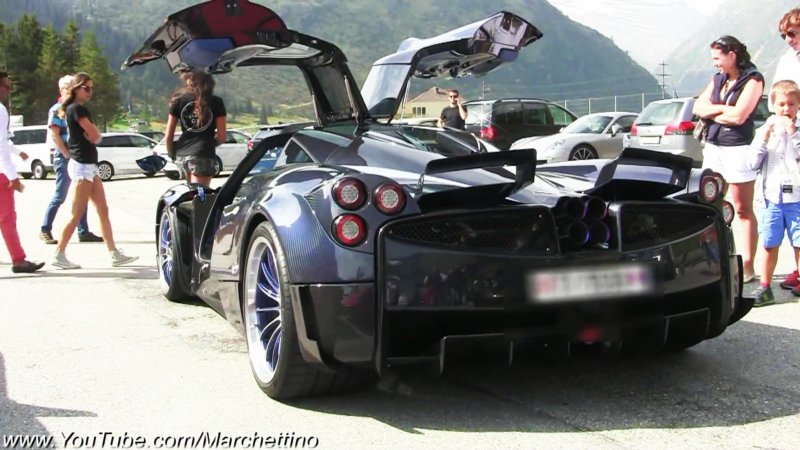 Furthermore, the car yet features a new and larger front lip, air intakes over the engine bay, a new set of wheels and a pair of wings just like the Pagani Huayra Pearl but this one is smaller and fixed on the active rear flaps. Thanks to the Pacchetto Tempesta and a brand new titanium exhaust, this Huayra is louder than ever.
The interior of the car (besides of a large amount of carbon fiber) is finished in blue to match the exterior.
The Pagani Huayra Futura was caught on camera at the 2016 Lakes GT supercar rally and you can see more of the car in the video below by Marchettino.